A few months ago I was talking to a freelancer friend. Let's call him Matthew because that's his name.
Matthew said,
"Nick, I'm going around town meeting business owners. When I give them my info, I don't know if I should send them to my website or my profile on AwesomeWeb."
That made me think,
"Well Matthew, you wouldn't send them to AwesomeWeb because they could hire someone else. But you shouldn't send them to your website because it's out-of-date."
So what do you do?
Where do you send new client leads when your personal website and portfolio is outdated?
I've reviewed 1,367 freelance portfolios and almost all them have a website that falls into one of three buckets:
A "Coming Soon" page that screams, "I don't finish what I start."
A paralax-scrolling one-pager with a few screenshots of "Recent Work" from 2012.
No website at all.
When you go to these websites, you can see why so many freelancers struggle to get, and more importantly, keep their clients. Even when they do amazing work.
So I asked Mike,
"What if we gave freelancers all the tools they need (portfolio, invoicing, etc.) and let them put them on their domain?"
They could have a world-class freelance website with 100% whitelabled invoicing. Everything they need bundled up in one place, their domain.
All to help them get more clients and charge premium rates.
In April, we started building it. In June, we named it Bundlify. In 2018, we're going to launch it and we know you're going to love it.
Here's why…
---
Reason 1
Bundlify is the professional freelancer's invoicing software.
If you owned an ice cream shop, you wouldn't ask your customers to pay you across the street… would you?
That's your client experience when you invoice from PayPal, Freshbooks, QuickBooks, etc.
They should never have to ask, "If I pay this, will the money go to you?" The only reason it's acceptable is because Bundlify (or something similar) didn't exist.
When you send an invoice with Bundlify, it comes from your email, it has your logo, it takes them to your domain, where they pay with their credit card and receive a professional PDF invoice. 100% branded journey.
They'll think you built it yourself.
That's the type of person I'd want to hire.
---
Reason 2
Bundlify lets your clients track their projects.
The most challenging part of being a client is not knowing where things stand.
When you hire someone to build a deck, you look outside and know exactly what they've done.
With freelancing, it's not as clear. You could do a week's-worth of work without them knowing. Then you send them an invoice and they don't know why.
With Bundlify, you'll be able to track your time and generate invoices from your notes. The line items will be linked to your calendar so they can see,
"Oh, this work was done that day and it took eight hours."
Plus, they'll be able to log in and access their account at anytime. They see their invoices broken down by project and time entry. 100% transparency in your work and invoicing.
They'll want to work with you forever.
---
Reason 3
Bundlify gives you a reason to bump up your prices.
When was the last time you increased your rates?
What if you were able to say…
"I've been taking more clients lately. Getting more experience. Working faster. It's time I take it to the next level. I'm upgrading my systems, processes, and tools to provide you a more valuable service.

"For that reason, next month I'm increasing my rate to $75, $100, $150/hr. Since you've been a long-time client, I'll let you pre-pay for up to 100 hours at my current rate of $60/hr."
How many clients would take you up on that offer?
When they do, send them the first invoice with Bundlify. They see it come from your domain. They think,
"Yep, you must be taking this seriously. It's time I do the same."
---
Reason 4
Bundlify is easy to set up.
In 60 seconds you can create your account, connect it to Stripe, and put it on your domain (or subdomain).
In another 60 seconds you can add your first client, set up a project, and invoice on that project.
We've been freelancers for over a decade. Used all of the tools. Bundlify is what we wanted (and what we've been using with our clients for almost a year).
---
Reason 5
Bundlify is no-maintenance.
If you've used a self-hosted website builder like WordPress, you know how frustrating it is to log in, upgrade the WordPress version, and update the plugins every… single… month.
If you don't, your site'll get hacked. Your domain gets flagged as unsafe. Your emails can't be opened because Gmail warns, "The sender has malicious intent." Your clients, friends, and family worry about you. Your mom calls to make sure you're okay…
So you go file-by-file removing malware or you rip down your website altogether.
But if you use a managed website builder, like Bundlify, you don't worry about any of that.
We guarantee 99.9% uptime, unlimited bandwidth, free SSL, speedy CDN, daily backups, and automatic updates. Don't worry about hosting, coding, nor maintenance.
We'll take care of tricky bits for you.
---
Reason 6
Bundlify is more secure.
With every account, you get a free SSL Certificate.
When your clients pay their invoices, the payment details automatically pass through top-of-the-line, 256-bit encryption.
The funds get deposited directly into your Stripe account. No waiting. No wondering where your money went. And Stripe predictably deposits the funds into your bank.
It's a simple, Stripe payment wrapper and invoicing tool. Never touch nor be responsible for your clients' payment details.
If they prefer to pay you by check or bank transfer, manually update the invoices within your account as you get paid.
---
Reason 7
Bundlify is fast.
You might've noticed that this is one of the fastest websites you've ever seen.
That's because we care about performance.
We're hosted on the fastest servers. We render assets with the best content delivery network. And we've scrutinized every line of code.
When your clients click the link to view their invoice, they'll have that same "Wow, that was fast" experience that you had moments ago.
Just one more way to treat your clients.
---
Reason 8
Bundlify is built by the people who know software and freelancing.
We've been building software in this space—AwesomeWeb's freelance marketplace—for four years.
I've personally reviewed 1,367 portfolios and had 100's of conversations with freelancers. I know what you need.
This is it.
We built Bundlify because:
I know you need it.
It didn't exist.
We're a two-person software company that knows what it takes to grow a successful freelance business.
---
Reason 9
Bundlify is the future of freelance invoicing.
If I hired a freelancer and they invoiced me with a PDF, I'd think, "Oh no, this is an amateur." If they used PayPal, QuickBooks, or FreshBooks, I'd be unimpressed.
But if they sent me an invoice that's 100% whitelabeled and branded to their company, that'd be something I'd never seen before. It'd give me the confidence that they can deliver and the assurance that their premium rates are worth it.
Clients will come to expect to pay you directly on your domain. Anything less is unprofessional.
The best clients hire professionals. If you want to be paid as a professional, it's time you start invoicing as one.
---
Wrapping Up
Where are we now?
As of June 16th, 2018, we've built the core invoicing product and started dog-fooding it with our clients.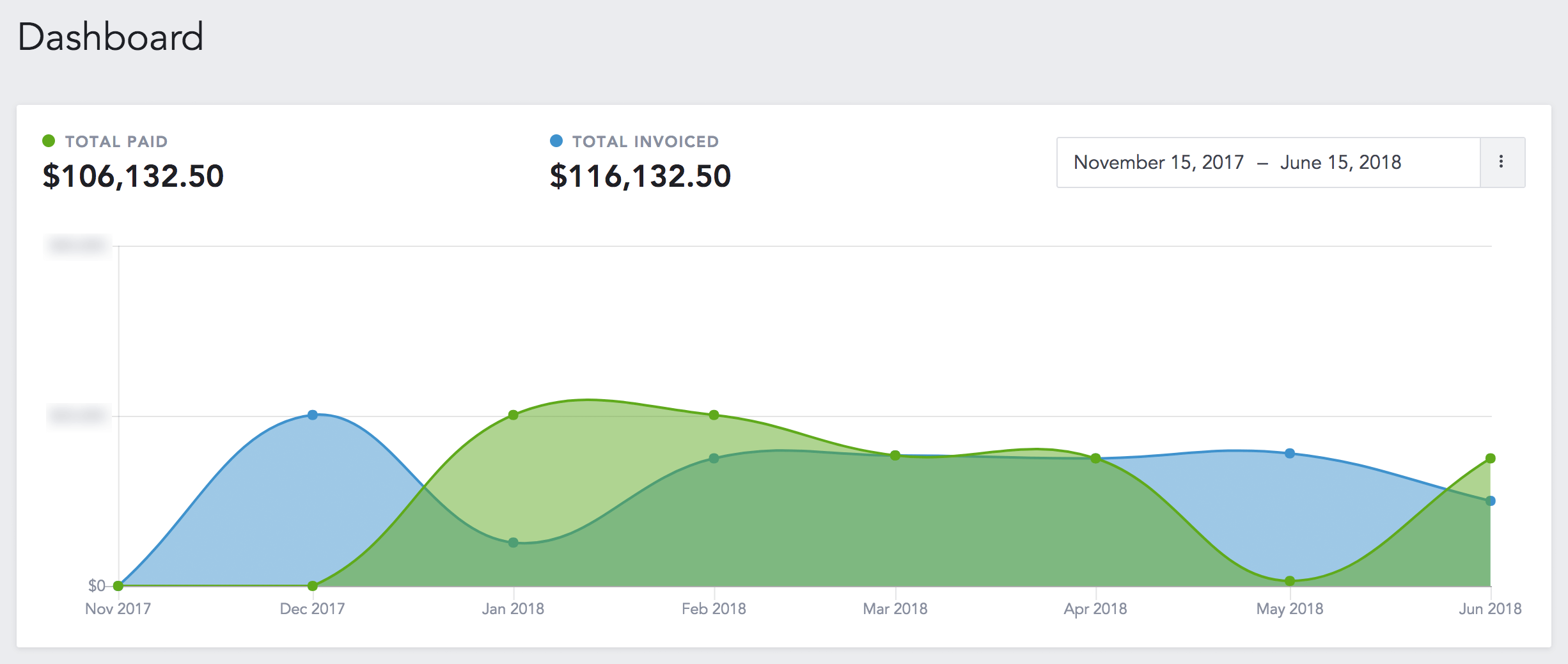 Invoiced amounts are approximated.
Between the two of us, we've invoiced over $100K through Bundlify and 100% of our clients have given us positive feedback!
We're finally ready to start sharing it with you. Start a free trial here!
Know that we're limiting free trials to a couple hundred people. If it's not open now, join the waitlist and you'll be the first to know when we open up the next batch of free trials.
Let us know what you think in the comments!
---
---
---